About us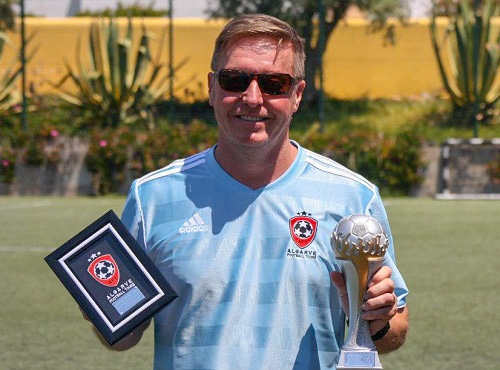 Algarve Football Tours has been established in the Albufeira area of the Algarve, Portugal for 24 years where I established the successful "Destination Football" sports outlets; specialising in football products, replica kits & boots.
The Destination Football team was founded in 1992. As player & now manager, I have been involved in organising matches & events ever since.
Football is my passion!
Through my experience of working in Algarve's tourism sector, I am able to organise fantastic group activities, parties & excursions for your group. I have gained an in-depth knowledge of the local area, so will be able advise you how to appreciate the Algarve as both a football tour & holiday destination.
Working with local agencies Algarve Football Tours offers a large range of accommodation options. We have a transport company for airport transfers & transport to out-of-town venues.
We take the hard work out of organising your tour so you can just turn up, play & have fun.
With Algarve Football Tours you can be sure that your football trip experience will be to the very highest standard.